We believe that success with ADHD is possible... with a little translation. Hosts Cameron Gott and Asher Collins, both ADHD coaches who have plenty of insight to share navigating their own ADHD experiences, discuss how to live more authentically as an adult with ADHD and how to create real, sustained change to achieve greater success. If you are an adult with ADHD who wants more out of their business, career, and life, this is the podcast for you!
Episodes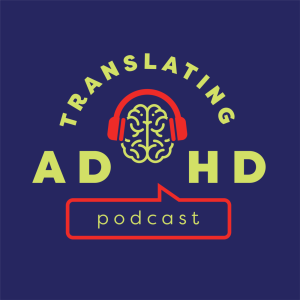 Monday Jul 13, 2020
Monday Jul 13, 2020
This week we are delighted to present our first special episode dedicated to exploring the lived experiences of people of color with ADHD by presenting an interview with our friend and colleague Inger Shaye Colzie.

Inger is a Black woman with ADHD and a coach + therapist. Join Cam in exploring her lived experience as they discuss her current coaching + therapy career, her experience as a child with ADHD, and the unique challenges she sees for Black women with ADHD.
Episode links + resources:
For more Translating ADHD: